Social Media Marketing and Community Management.
Reliable, tailored and
with plenty of flair.
Powerful services for your Social Media success: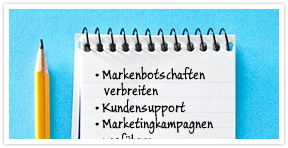 Social Media Strategy
So it's clear what you're up to. Definition of all targets and procedures. This is the basis of all activities on the social web.
Strategic Consultancy
Social Media Marketing Planning
Communications Guidelines
Crisis Management Processes
Social Media Guidelines
Staff Training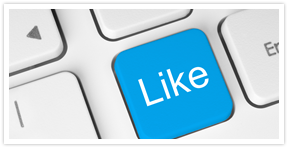 Integrated Social Media campaigns
Lead and fan generation, product advertising, sales, branding - you can achieve a lot with Social Media campaigns. We plan and create well thought-out campaigns for you and implement them reliably:
Competitions and games
Fan and lead generation
Image and viral campaigns
Reports and analyses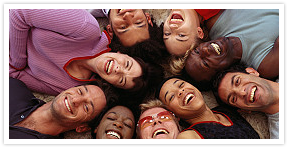 Tailored Community Management
Care for your own community is the crowning discipline in Social Media. A positively biased and active community forms the basis of your success in the social web:
Qualitative Monitoring
Customer management & customer support
Active, multi-stage dialogue
Editorial support
Servicing and documentation of your account
Individual service times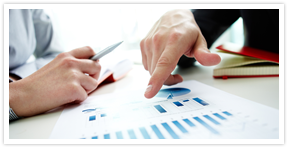 Monitoring, reports and analyses
In the highly dynamic world of Social Media, every company, every brand and every community reacts differently. Objective analyses bring you transparency and control:
Continuous monitoring of your activities
Tailored analyses and evaluations
Expertise and recommended actions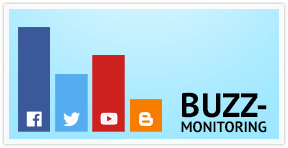 Buzz Monitoring
What do people say about your company or campaign on the internet? Is your message getting through? We tell you and analyze the results:
More than 30 million sources
In 90 countries
Over 50 languages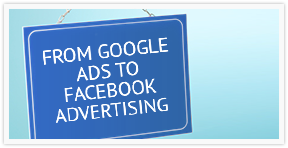 Professional online advertising
Individually designed for targeted use and immediately measurable - professional ads attract relevant traffic, generate fans and fuel the impact of your campaigns - including future social media platforms:
Conception and creation
Set-up of the campaigns
Ongoing support and optimisation
Evaluation and reporting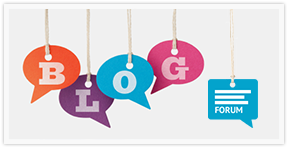 Blogging + Forums
Plenty to say but not enough resources for corporate blogging or forum moderating? Our professionals support you in researching, writing and maintaining your blog or forum:
Writing posts in line with your corporate identity
Integration into existing Social Media and SEO strategies
Content in German and English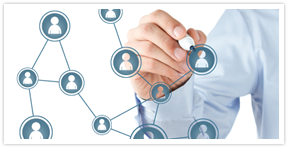 Informative presentations and workshops
Inspire, motivate and inform: Our experts will prepare you, your partners and your colleagues for current and future challenges in the Social Web:
Presentations
Seminars
Workshops
A few of our customers from the Social Media Marketing arena: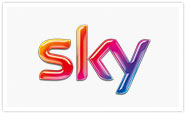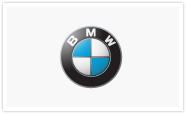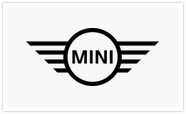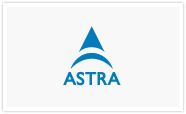 Interested? Contact us:
Do you want to find out more about successful Social Media Marketing and professional Community Management?
Are you interested in our Facebook package, presentations or latest case studies? Use this area to tell us what you are interested in. We will be delighted to advise you.